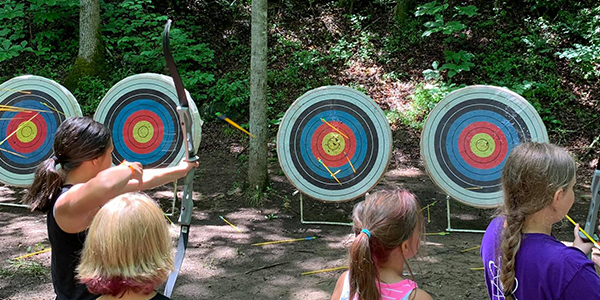 Archery
Campers can learn proper technique as they practice hitting targets!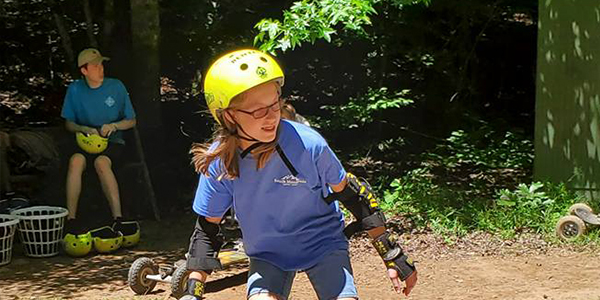 Mountain Boards
Mountain boards are like a big skate board with small mountain bike tires and a hand brake. Students are outfitted with safety equipment before hitting the course!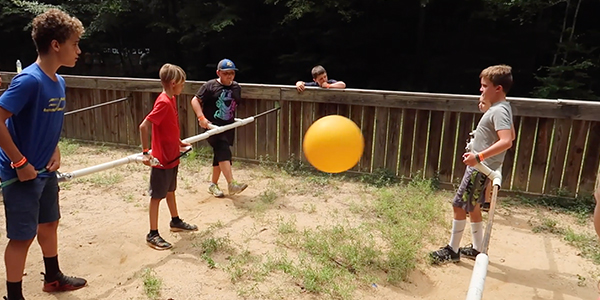 Human Foosball
Human foosball is just like the table game, but life size. Your students jump in as the players – compete with each other or another church.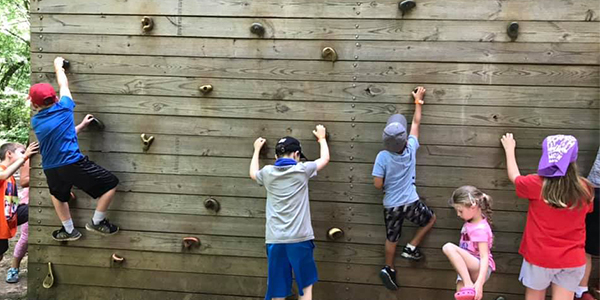 Traverse Climbing Wall
Our climbing wall is made to go across instead of up. Enjoy the challenge, fun, and joy of success when you make it across the wall.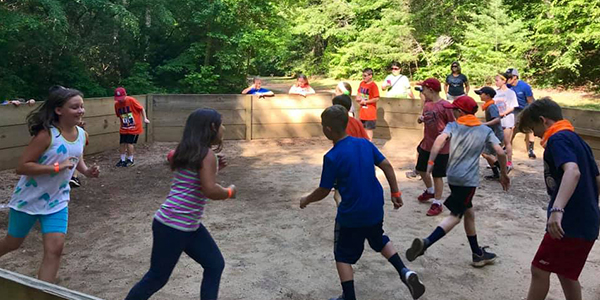 Gaga Ball
Gaga Ball is our staff's favorite game! It is like dodgeball in an octagon.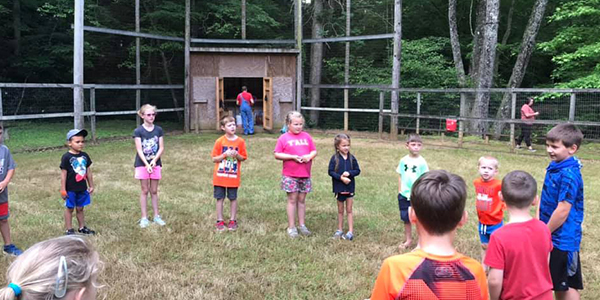 Softball Field
Softball. Kickball. Team Building Games. Silly Games. Relays. The softball field is a huge space that can be custom fitted to your needs.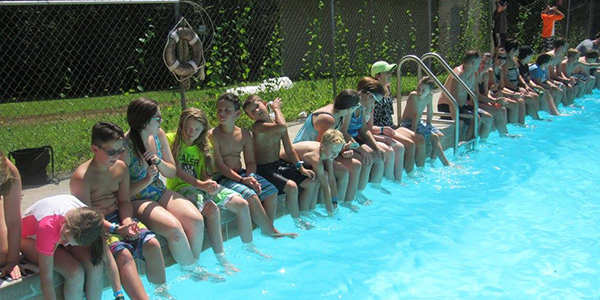 Swimming Pool
**Please Note: our swimming pool will be closed for the 2023 camp season.**
The large L-shaped pool ranges from 2 to 10 feet in depth. Campers are required to pass a swimming test assessed by our lifeguards before they are allowed in the diving well.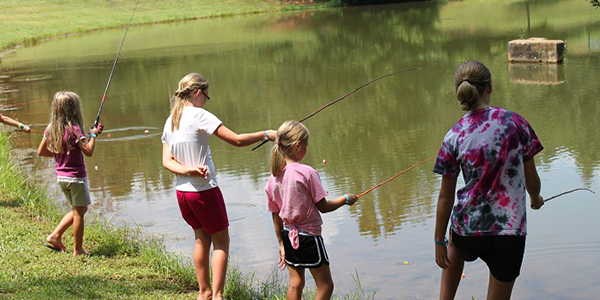 Fishing Pond
Catch a fish in our well stocked pond. You can bring your own fishing gear and fish during your free time or schedule a time with us and we'll provide bait and poles.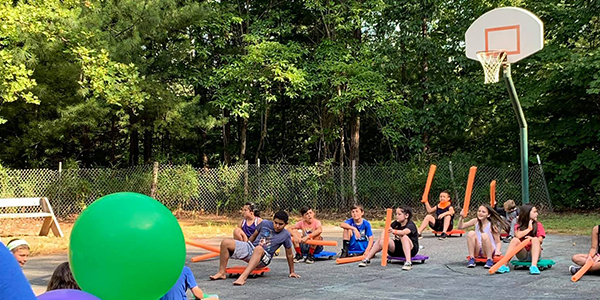 Basketball & Volleyball
The basketball court and volleyball net are located above the dining hall for your enjoyment.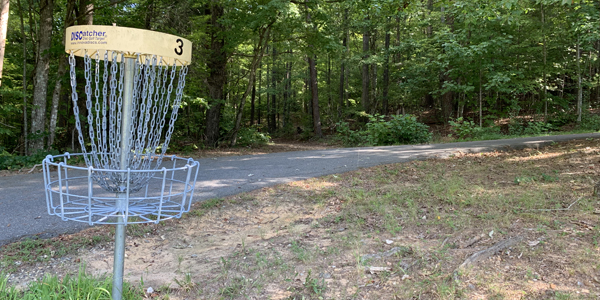 Disc Golf
Disc golf is a flying disc sport played using rules similar to golf in which players throw a disc at a target. Our 3 hole course is a good way for your campers to engage in a little friendly competition.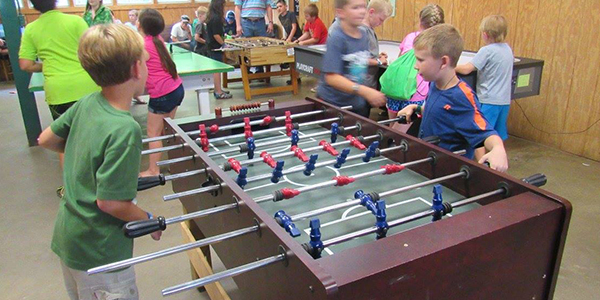 Gameroom
The gameroom is complete with air hockey, foosball, ping pong, gockey, and carpetball.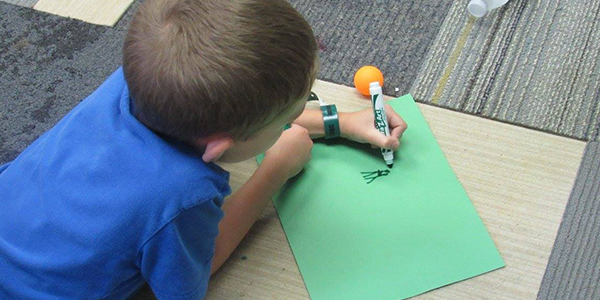 Crafts
Each summer, a gender-neutral craft is chosen to match our theme. If you would like a craft for your retreat group, please plan with us in advance.